EDIT MAIN
Curriculum and Instruction
Daniel Crockett
Chief Academic Officer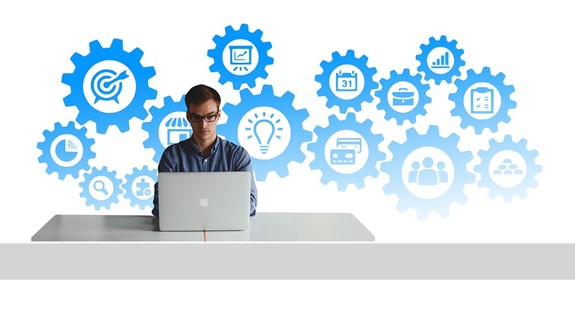 Our Curriculum:
The curriculum at Ware Shoals School District 51 is a holistic approach that emphasizes World Class Knowledge, World Class Skills and Life & Career Characteristics, outlined in the Profile of the South Carolina Graduate.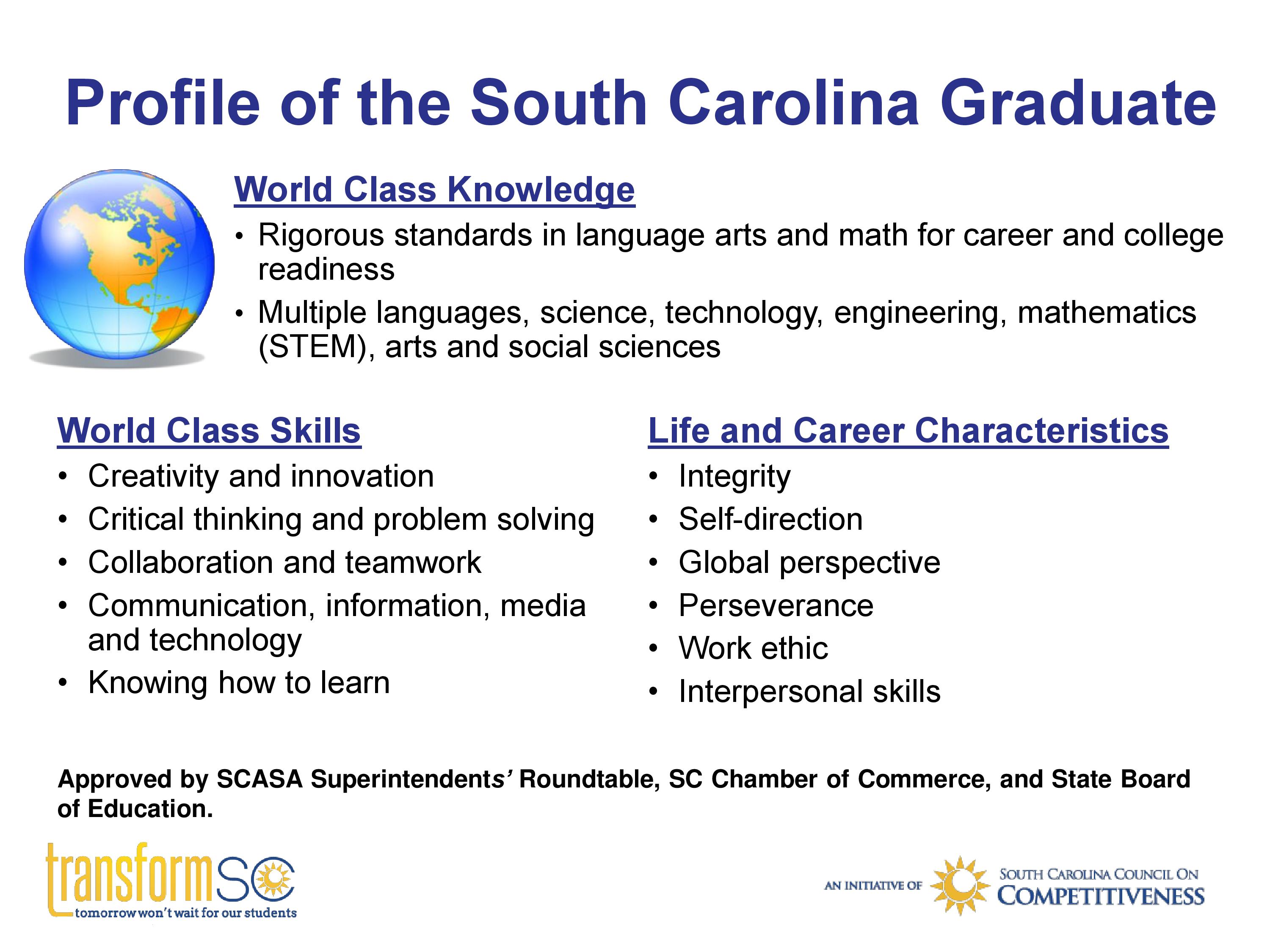 More than just a scope and sequence of standards or a purchased set of instructional units, our curriculum takes a personalized approach and is built around each student's abilities and career interests. We focus heavily on early intervention and intensive support as to allow students every opportunity to be successful in the career pathways they choose. Student growth is our benchmark for success and it refines our instructional practices.
We believe effective instruction requires teachers to:
Have a thorough understanding of the standards and what students must do to demonstrate mastery.
Develop valid and reliable assessments which match the rigor and expectations described in the standards.
Use data to accurately determine what students already know.
Differentiate instruction to meet the needs of each learner.
Assess for understanding and provide remediation/enrichment as needed.
Ware Shoals School District 51 believes this approach is in line with our mission and gives each student the opportunity to be " productive, successful and contributing members of our society".
Career and Technology Education
The mission of South Carolina's Office of Career and Technology Education (CTE) is to provide leadership and services to districts and schools who support career and technical instruction for students in grades seven through twelve. Ware Shoals School District 51 provides a variety of CTE opportunities to our students.
What's New in CTE?
Ware Shoals School District 51 is excited about new CTE opportunities WSH students can participate in. Every effort is made to ensure course offerings reflect the current job market. Here is an overview of just a few updates to our course offerings:
* Dual credit opportunities in Mechatronics, HVAC, Health Care & Auto Repair.
* ACA Certifications can be earned in our Image Editing classes.
* Microburst Employability Credentials can be earned in high school 101.
*Teacher Cadet is offered to students in grades 11 and 12.
* Electricity 1 & 2 is now offered on campus!
Check out our Comprehensive Local Needs Assessment for the Upper Savannah Region CLNA!
Agenda for our October 2020 CTE Advisory Council Meeting & Signature Sheet
All members of our community are welcome to be a part of our CTE Advisory Council meeting. If you have suggestions for our CTE curriculum offerings or budget please notify Dr. Crockett at dcrockett@gfwd51.org or by calling 864.456.7496 .
Gifted and Talented Education
Student Identification
The identification of gifted and talented students is a multi-step process which consists of screening and referral, assessment of eligibility, and placement. The objective of the grade 2 testing program is to evaluate each student for the purpose of placement into a district gifted and talented program.
Dimension A
In accordance with State Board Regulation 43-220, students must meet the criteria for two out of the three dimensions outlined in this law. Dimension A (Reasoning Abilities) requires students to demonstrate high aptitude (93rd national age percentile) in one or more of these areas: verbal/linguistic, quantitative/mathematical, nonverbal, and/or a composite of the three. Scores on the CogAT may be used for this purpose.
Dimension B
Dimension B (High Achievement in Reading and/or Mathematical Areas) of the regulation requires that students demonstrate high achievement in reading and/or mathematical areas (94th national percentile and above) as measured by a nationally normed or statewide assessment. Scores on the Iowa Assessments (IA) may be used for this purpose.
The results from the administration of the aptitude (CogAT) and achievement (IA) tests are entered into the Gifted Identification Forms and Tasks (GIFT) software program, which identifies students who automatically qualify for a gifted and talented program. GIFT also identifies those students who may benefit from a secondary screening using the Performance Task Assessments (Dimension C).
Dimension C
Dimension C (Intellectual/Academic Performance) requires students to demonstrate a high degree of interest in and commitment to academic and/or intellectual pursuits or demonstrate intellectual characteristics such as curiosity/inquiry, reflection, persistence/tenacity in the face of challenge and creative productive thinking. One of the methods by which these characteristics may be demonstrated is with a score of sixteen on either the verbal or nonverbal component of the Performance Task Assessments for grade 3 placement
According to regulation (43-200) "Removal from the GT programming must be preceeded by appropriate counseling with the student and conferences with the student's parents and teachers." A GT Withdrawl Form <insert link here> can be used to support this withdrawal process.
* For more information please visist South Carolina Department of Education's Website or call your child's school.
Program Evaluation
Ware Shoals School District 51 recognizes our responsibility to provide students the necessary skills to be successful in our global economy. To meet this challenge, our district will conduct formal evaluations when appropriate to support decisions related to refinement, improvement of practices, and/or the continuation of current programming. We believe the procedures outlined below will allow us to make well informed decisions regarding current programming.
Create a committee to clearly identify the scope of the evaluation and what we desire to know about the program.
Select the information sources needed to effectively evaluate the program. Examples could include formative assessment data, teacher input, parent/student surveys etc.
Collect and analyze the information to make recommendations for: refinement of the program, improvement of implementation, or the discontinuation of current practice.
Definition of a Program: A program is a set of continuing activities, procedures and resources designed to accomplish a predetermined goal.
Resources to Support African American History
African American Instructional Materials Grant Resources - The instructional materials listed below were developed by educators working with recipients of the African American Instructional Materials Grant. Materials are aligned to the 2019 South Carolina Social Studies College-and Career-Ready Standards.
Civil Rights Digital Oral Histories - The Auntie Karen Foundation created digital oral histories telling the stories of eight South Carolina leaders in the Civil Rights Movement. The link below will take you to the Office of Standards and Learning Social Studies resources page. The recordings and transcripts can be found in the "African American History Resources" section. The vignettes provide students examples of civics in action.
The suggested lessons listed below were developed by teachers and inspired by the 2021 African American History Calendar. To access the calendar, associated lessons, and archived resources click the following link: :http://scafricanamerican.com/
---
Professional Development Travel Forms
Request For Reimbursement Form
Ware Shoals School District 51 does not discriminate on the basis of race, color, age, sex, national origin/ethnic origin or disability in its admissions policies, programs or activities.
Testing Schedule