EDIT MAIN
Federal Programs
Daniel Crockett,
Chief Academic Officer
Title I is a Federal Program that is designed "to ensure that all children have a fair, equal, and significant opportunity to obtain a high-quality education and reach, at a minimum, proficiency on challenging state academic achievement standards and state academic assessments." (source: http://www.ed.gov/policy/elsec/leg/esea02/pg1.html)
Our district's Title I funds are distributed at Ware Shoals Primary and Ware Shoals Elementary Middle School to support early learning and reduce class sizes. Should you have any questions regarding Title1 please contact Daniel Crockett at 864.456.7496
TITLE I
2020-21 Title I Newsletter and Compact (English) (Spanish)
Parent Involvement Policy (DRAFT) Parents Right to Know
Formal Compliant Procedures Link
TITLE II
Employee Tuition Assistance Program Link
TITLE III
The purpose of ELL is to help ensure that children who are limited English proficient, including immigrant children and youth, attain English proficiency, develop high levels of academic attainment in English, and meet the same challenging State academic content and student academic achievement standards as all children are expected to meet.
Accountability
DISTRICT REPORT CARDS
District and school report cards can be accessed by visiting: https://screportcards.com/
State testing programs
Middle School State Assessments
click the image below to see our assessment calendar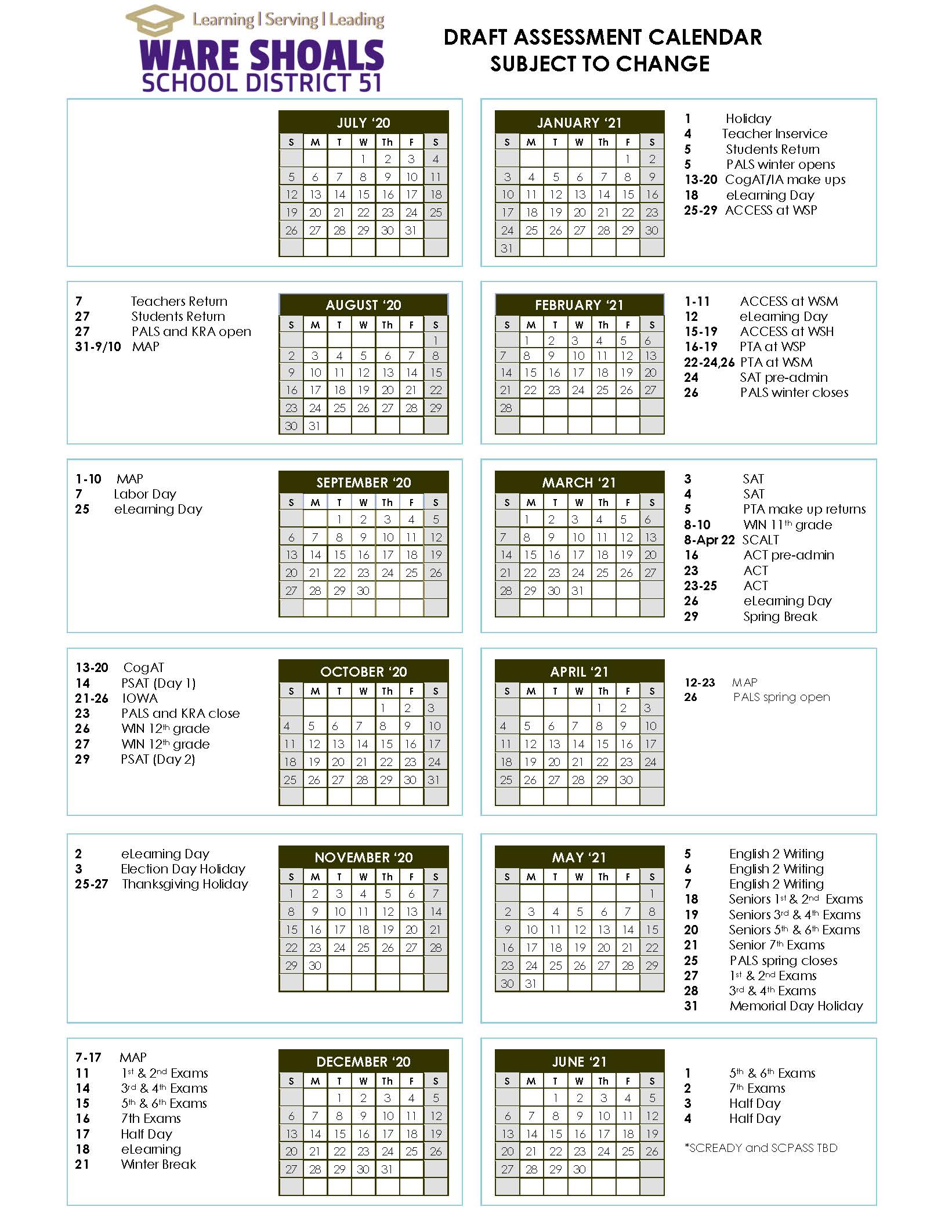 *Calendar is subject to change. Schools will provide additional details for each assessment.