EDIT MAIN
LEARNING, SERVING, LEADING...REOPENING!
DR. FAY SPROUSE
UPDATED 8/26/2020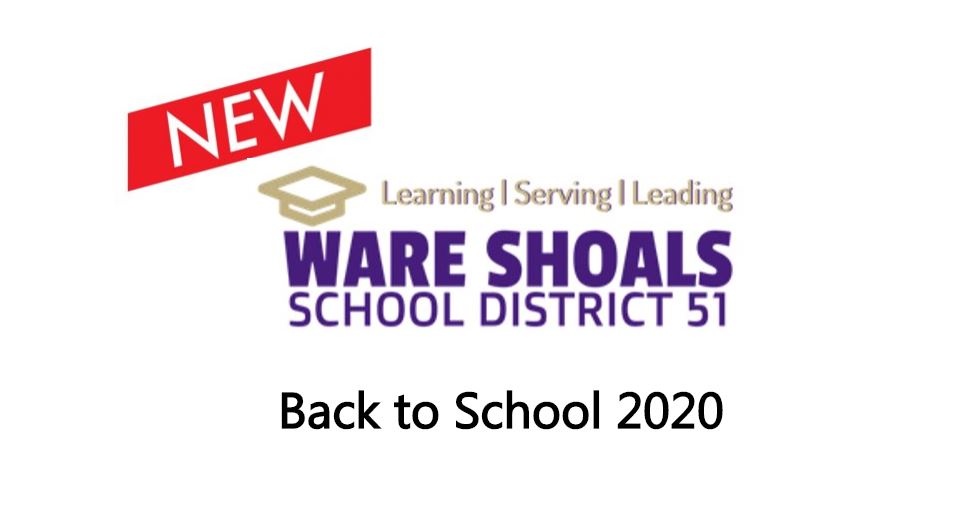 Updated 9/18/2020
Socially Distanced 5k Classroom: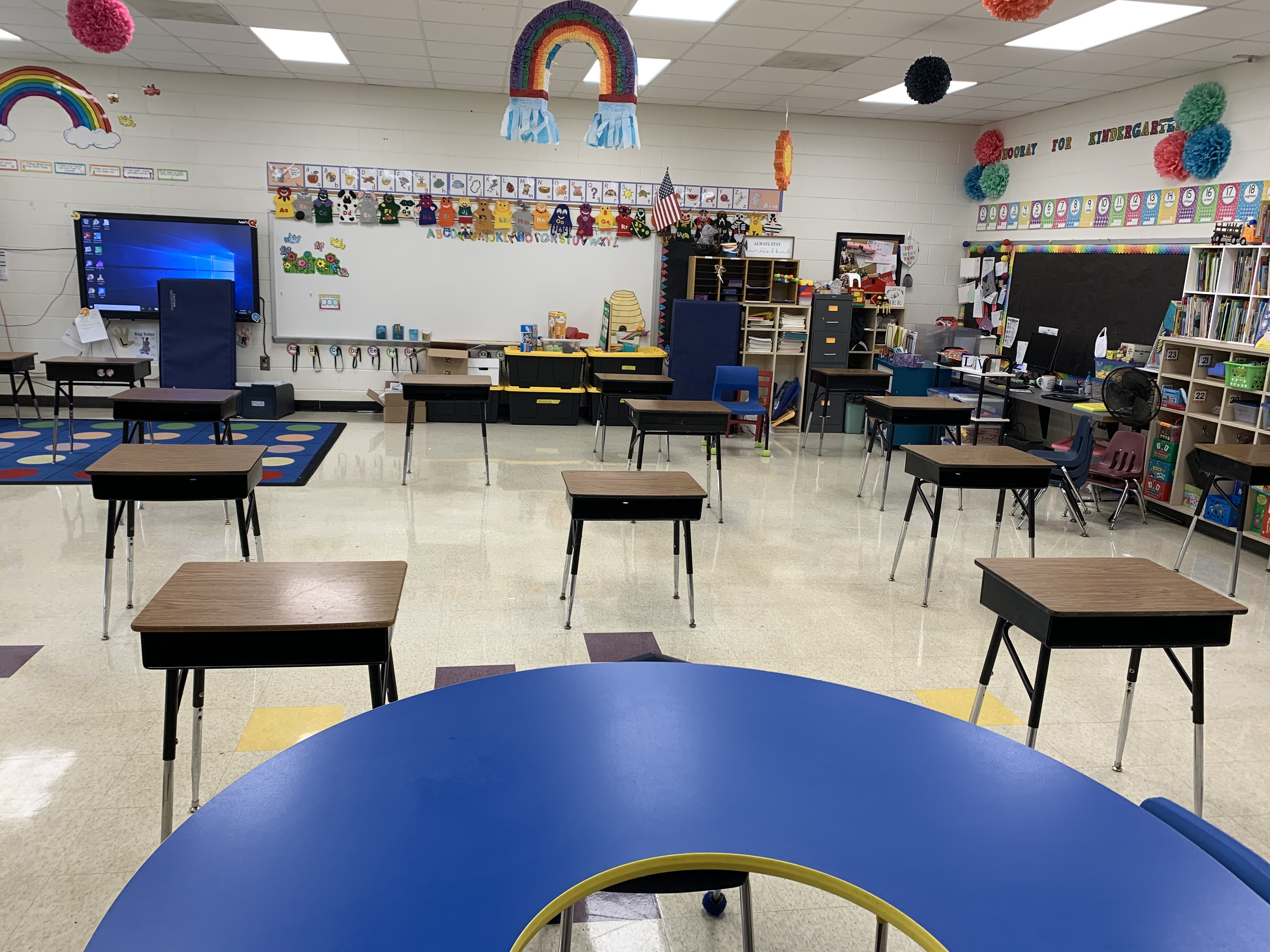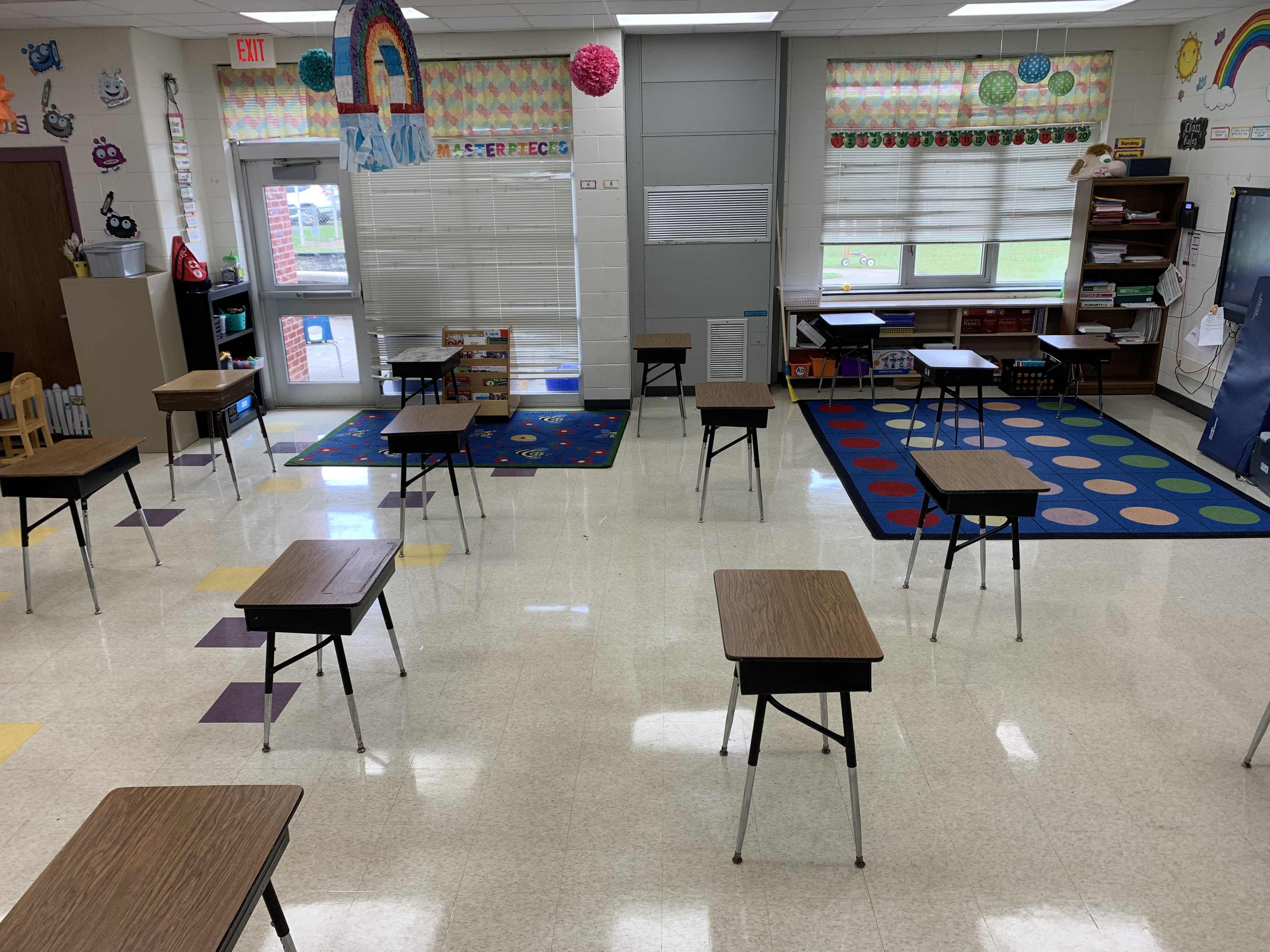 AUGUST 4, 2020
Our district's goal is to return to school full time, 5 days each week with face-to-face instruction. As recommended by the AccelerateED task force, we will rely on DHEC's weekly assessment of COVID-19 risk conditions to make a decision about the type of instructional delivery. We must be flexible to adapt to changing conditions.
Parents are given a choice of having students return to school for the Traditional or Hybrid Model or to participate in the Distance Learning Academy, as described here:
Traditional (NO to LOW RISK) 5 days, face-to-face instruction with increased safeguards in place at school.
Hybrid: A/B rotation (MEDIUM RISK) Students will attend school in an assigned cohort, PURPLE TEAM or GOLD TEAM, alternating days of attendance. Students from the same household will be assigned to the same cohort. Attendance is determined by a student's physical presence in school following the normal procedures set forth in district policy. Students are considered present for each associated independent learning day if assignments are submitted by the deadline established by the classroom teacher. Social distancing, hand washing, and face masks will be utilized for student and staff safety. Certain exemptions from wearing face masks will be allowed, and students may remove masks during classroom instruction when a distance of 6 feet can be maintained between students.
Hybrid: eLearning (HIGH RISK) Students learn from home each day, utilizing district-issued laptops (grades 2-12) or iPADs (grades 5K-1), with instruction provided by teachers and oversight of assigned student work by parents or caretakers. Instruction will follow WSSD's Learning Paths. Attendance will be determined by whether a student submits work and participates in activities assigned by the teacher. Students who do not adhere to those requirements will be considered absent.
Distance Learning Academy Students learn virtually, utilizing district-issued laptops (grades 2-12) or iPADs (grades 5K-1). Teachers will utilize Edmentum as the learning platform in grades 5K-8. High school students or others seeking Carnegie credit for graduation requirements will enroll in VirtualSC, APEX, Piedmont Technical College, Lander University, Russell Technology Center, or other entities as approved by the administration. Students must attend the traditional school for the required State and formative assessments.
Special Education Services If your child has an Individualized Education Plan (IEP), the IEP team is required to review your child's plan. The IEP revisions will provide information on the type, frequency and amount of special education services, targeted goals, accommodations and modifications, and progress monitoring for the IEP. IEP teams will meet following a reasonable and/or feasible time frame. The IEP will be amended, as needed, to reflect the instructional delivery model chosen by the parent so that appropriate special education and related services, supports, accommodations, and modifications are designed to provide meaningful educational benefit (FAPE) in the least restrictive environment.
If your child has a Section 504 Accommodations Plan, the Section 504 team is required to meet to discuss any needed revisions to the Accommodations Plan. The Section 504 team will meet following a reasonable and/or feasible time frame.
We will achieve our goal….DESTINATION GRADUATION…for the class of 2021 and all those to follow!
Click the image below to see an overview of
WSSD 51's reopening plan.