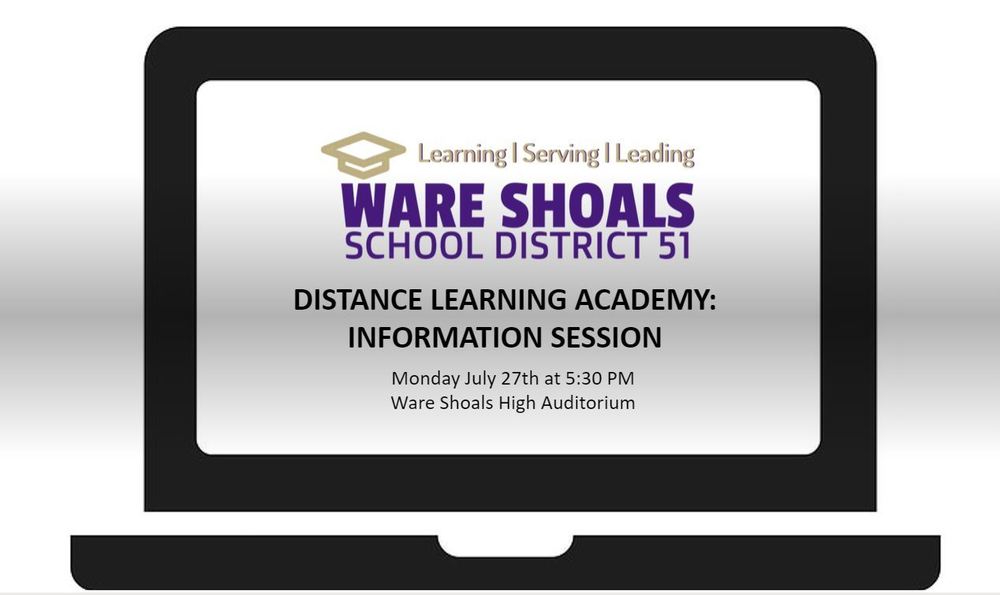 Distance Learning Academy: Information Session
Daniel Crocket
Wednesday, July 22, 2020
Ware Shoals School District 51 will present a plan for our Distance Learning Academy, a full-time online instructional option, on July 27th at 5:30PM. The event will be held in the Ware Shoals High School auditorium and it will also be live streamed.
If you plan to come to the event in person, we ask that our community limit participation to one individual per family. This will help us maintain social distance. We also ask attendees to consider wearing a face mask for the safety of others. This session will be recorded and posted to our website upon its conclusion.
Since enrollment into the Distance Learning Academy requires a major commitment, we feel responsible to provide parents as many details as possible as to what the Distance Learning Academy will look like. More information regarding our distance learning academy will be uploaded to our website soon!