News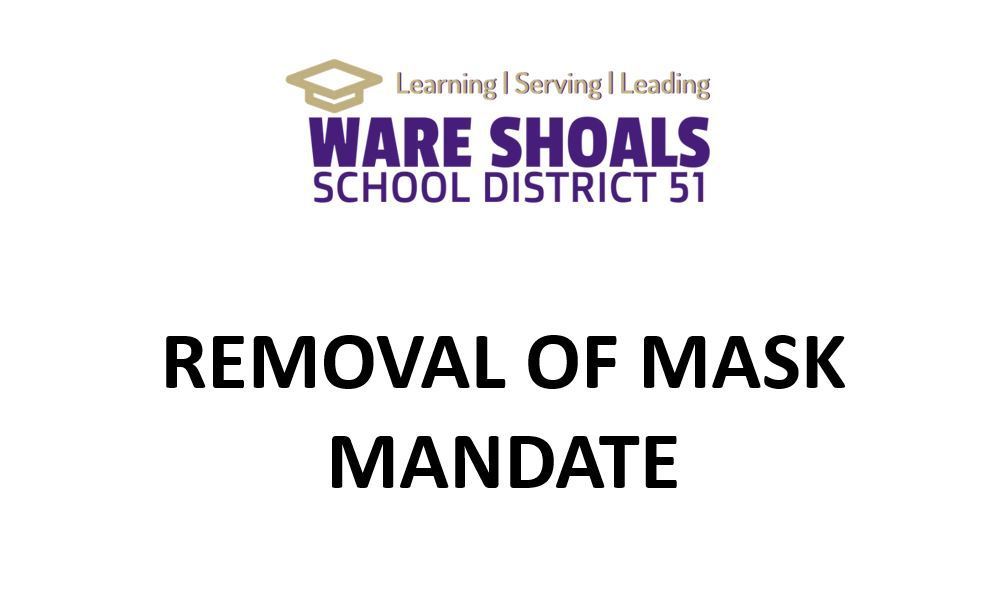 On May 11, Governor McMaster issued an Executive Order to provide a mask opt out process for families. This order is in conflict with pandemic recommendations from SCDHEC,...
The link to the student survey can be found here.
Baseball - Admission for regular season games is $5 per person. Tickets will be sold at the gate. Masks are required for entrance. We ask that you maintain a social...
SEE ALL NEWS
LIVE FEED

Dr. Fay Sprouse
5 days ago
VOTE in the school board election today! If you are a registered voter and live in our school district, don't forget to cast your ballot by 7PM today. If you live in the Laurens or Abbeville county portion of our district, you can vote too. view image

Dr. Fay Sprouse
10 days ago
Friday, May 7th, will be a regular school day for all. All high school staff and students are asked to park in the back of the school because of the Farmers to Families food box distribution in front of the school.

Dr. Fay Sprouse
10 days ago
Tomorrow (May 6) will be an eLearning day for WS High students due to a water main break. WS Primary and Middle schools will operate on a normal schedule. High school students in need of counseling due to today's tragedy may go to the Larry Traynham Center between 8-12 or may call 864-456-7500 to speak to a counselor. We appreciate your support in helping your child remain strong during this this time of sadness and loss! Hug your children tightly tonight!

Dr. Fay Sprouse
11 days ago
Shortly after 8 o'clock this morning, the high school was placed on lockdown due to an isolated incident in the parking lot. EMS and law enforcement were contacted and are currently investigating. We have remained in frequent communication with parents regarding this situation, and we remain focused on maintaining a safe learning environment the rest of the school day. The Ware Shoals Police Chief has reported that a student has suffered a self-inflicted gunshot wound and is in critical condition. The incident is under investigation by SLED. This information was just shared at a media briefing. Our next briefing and a press release will occur at 11:30AM.

Dr. Fay Sprouse
13 days ago
Farmers to Families food distribution will be at Ware Shoals High School this FRIDAY, May 7 starting at 9AM. No proof of income or identification is required, limit 2 boxes per family. We will distribute about 1,100 boxes, packed with poultry, fruits, vegetables, and dairy products. We are excited about this opportunity to provide food for our employees, students, and community! This is a USDA program in partnership with farmers, ranchers, and other food producers and distributors. This program helps businesses, prevents waste, and helps families have access to fresh, healthy food. Officers and employees will assist with traffic control, showing you where to enter to get in line. Share this message - help us spread the word. We don't want any leftover food! view image
SEE ALL POSTS