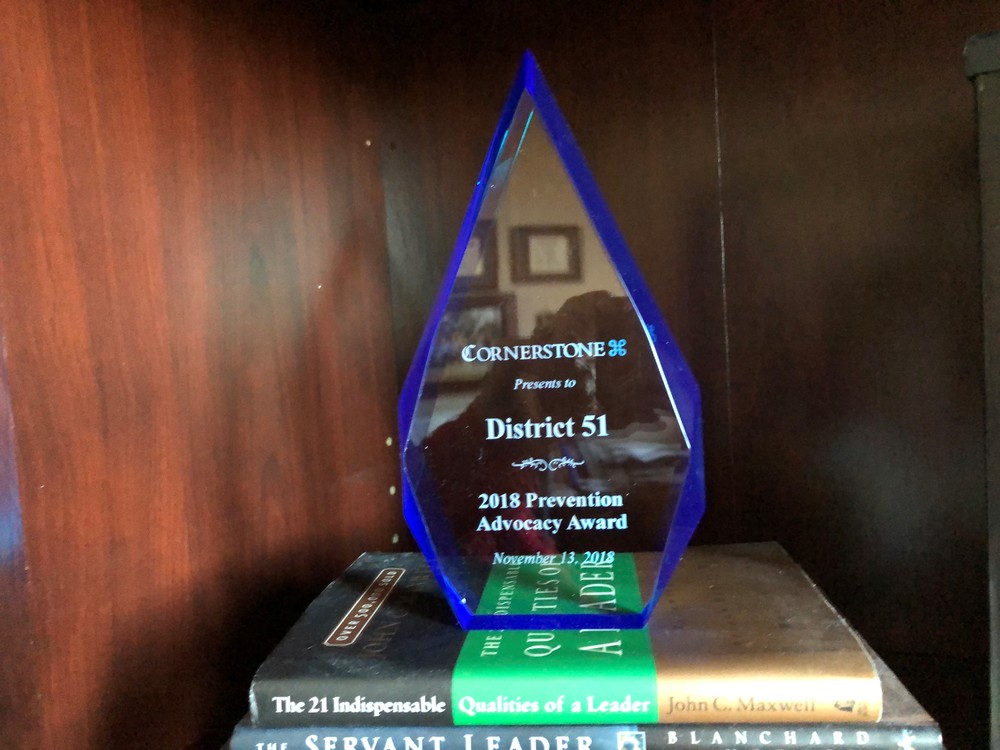 District Recognized by Cornerstone
Dr. Fay Sprouse, Superintendent
Tuesday, December 11, 2018
Our district was chosen by Cornerstone to receive the "2018 Prevention Advocacy Award" for our opioid abuse prevention efforts. We have hosted parent / community education forums, and aired Public Service Announcements during football games. Our students created and shared educational videos, and they have participated in lessons about the dangers of opioid abuse.
Established in 1973, Cornerstone provides prevention, intervention and treatment services for adolescents and adults who have been impacted by substance use disorders as well as problem gambling.
Visit the Cornerstone website to learn more about the agency, which serves Greenwood, Abbeville, McCormick, and Edgefield counties: https://www.cornerstonecares.o...