DISTRICT SAFETY COORDINATOR

ERIC K. COX
WSSD 51 District Safety Coordinator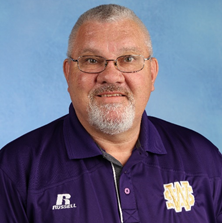 Phone: 864-377-0609
Email: ericcox@gwd51.org
Education:
Piedmont Technical College
South Carolina Criminal Justice Academy
Work Experience:
South Carolina Army National Guard
Retired Master Sergeant – 23 Years of Service
South Carolina Department of Public Safety
Retired First Sergeant – South Carolina Highway Patrol
25 Years of Service
Ware Shoals School District 51
District Safety Coordinator
2010 to Present
Page Break
Skills:
Alive at 25 Instructor

American Heart Association BLS- CPR-AED Instructor

Alice Instructor

Certified CRASE Instructor – Texas State University
Safe Havens International Train the Trainer Course

FBI National Academy Associates, Inc. School Shooting Leadership Forum

Critical Incident Response Training Program – Federal Law Enforcement Training Center, U.S. Department of Homeland Security
Emergency Management Institute Courses (FEMA)
Leadership:
Developed Squad 51, a High School based student led First Responder Team. Squad 51 members are trained in CPR/AED, Tourniquet use and placement, First Aid procedures and how to conduct Blood Pressure Checks. They respond to all medical emergencies on campus and meet responding units and guide them to the location needed.

Worked with County Emergency Management Officials to place all of our school safety plans on the State Palmetto EOC Web System. This allows for instant sharing of our safety plans with outside agencies that respond to help during an emergency.
Working with our IT Department we were able to allow our local Law Enforcement Dispatch Center to have access to our school cameras. This allows them to have real time information during an emergency. We are able to test the cameras during our lock down drills.

Develop and practice school safety plans for active shooter and other emergency situations that may affect our School District.

Work and train with local and state officials on how we as a School District will respond during times of emergency situations.

Prepare detailed plans for sporting and large events held within our School District.

Conduct frequent in-service safety training classes with all faculty and staff, this also includes bus drivers and training of our substitute teachers working within our district.
Often called upon to speak to parent, church and civic groups about our school safety plans and procedures.