Under Act 142, the State Legislature has appropriated a portion of the federal CARES Act funding to be used to supply at least 100,000 households with free internet through December 2020. The service on the devices is only guaranteed to be paid through December 31, 2020.
To be eligible for this offer, the household must meet all of the following:
Have at least one PreK-12th grade student in the household attending Ware Shoals School District 51;
Household does not currently have internet service;
Family income must be equal to or less than the amount listed in the chart below, based on household size;
Need internet for educational purposes in response to the COVID-19 pandemic;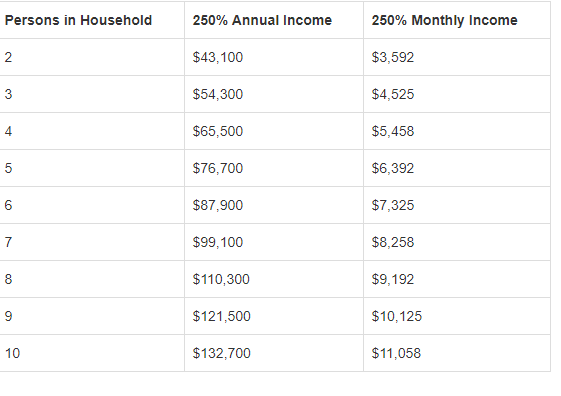 The program is limited to one hot spot per household.
All lost, stolen, or damaged hot spots are the responsibility of the household.
The hot spot or Internet access will only be used for educational purposes, and the content is filtered in compliance with the Children's Internet Protection Act.
Households that meet the eligibility criteria and are awarded a hot spot under this program will be notified by phone and pick up will be arranged.
All service and support will be provided by the hot spot provider.
Click here to complete the required survey by August 5, 2020.