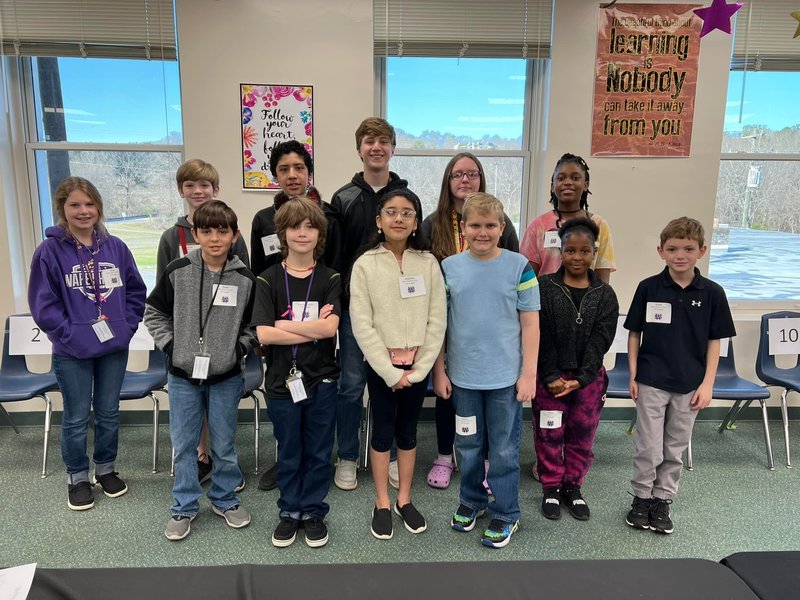 The annual District Spelling Bee was held Friday, March 4th. Grade level winners came together to compete to see who would be the last person standing. The last two standing were brother and sister Andres and Jacqueline Aguero-Juarez. Andres, 7th grader, held out to be the District champ, and sister Jacqueline, 4th grader, was declared the champ for Ware Shoals Primary. They are the children of Andres Aguero and Florelina Juarez. Congratulations to our winners!
We are proud of all the students who spelled their way to the district finals.
Grade level winners: front row- Novah Stone (6th), LJ Rousey (5th), Jacqueline Aguero-Juarez (4th), Jackson Tutton (4th), Thyesa Jennings (3rd), and Charlie Pratt (3rd). Back row- Alyssa Calvert (7th), Carson Coleman (6th), Andres Aguero-Juarez (7th), Jayden Johnson (8th), Kira Holmes (8th), and Mariah Smith (5th).
Many thanks to Mrs. Pulley, who sponsored the bee, Dr. Taylor, who called words, and to our judges - Ms. McCullough, Board of Trustees, Ms. Dobbins, Guidance Counselor, and Ms. May, Guidance Counselor.