A Ware Shoals High School student was arrested today at school for making a verbal bomb threat. School officials and the SRO took swift action to ensure safety. Disciplinary policies will be followed. Keeping students safe is our priority!

Message from WSSD51: Bus #9 is running approximately 20-25 minutes behind. We appreciate your patience.

Great day of training in WSSD51! Our district continues to refine our emergency practices to ensure safe learning environments for our students and staff. Special thanks to law enforcement from Abbeville / Greenwood Counties, WSH's Squad 51, and our district nursing staff.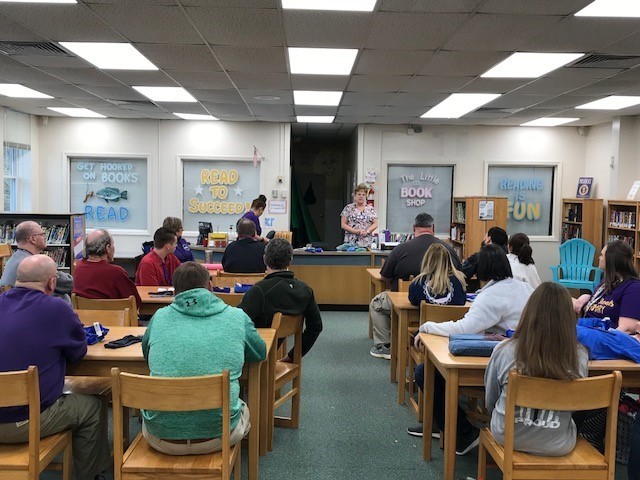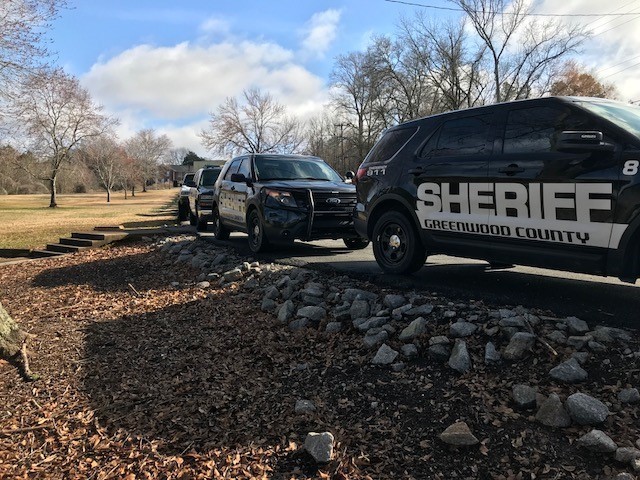 2019-2020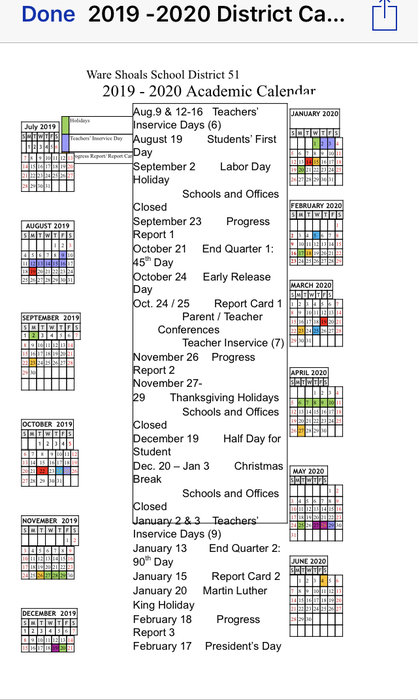 These students just finished reading a novel about the Salem Witch Trials and were put into groups and assigned topics that might be considered modern day witch hunts. The topics were: attitudes toward Japanese Americans after Pearl Harbor / attitudes toward Muslin Americans after 9/11 / attitudes toward communists during the cold war [McCarthyism]/ attitudes towards HIV/AIDS victims in the late 1980s. This is the first time these students have done anything like this and were very nervous...they did a great job!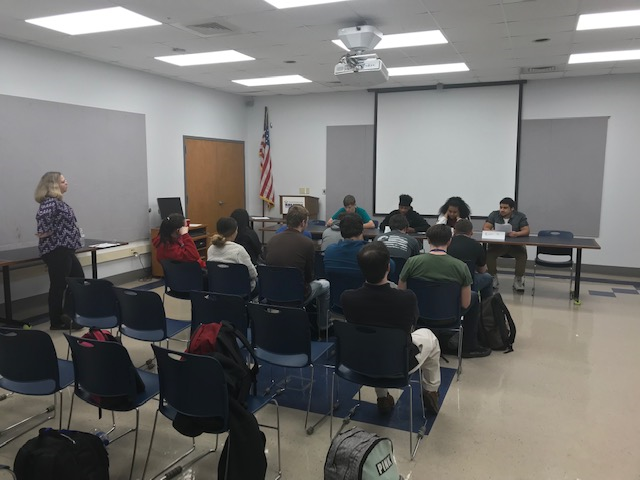 Dear WSSD 51 Parents, Valentine's Day is Thursday, and we want to inform you that schools may not accept deliveries of flowers, balloons, candy, etc. We can, however, provide an alternative. If you wish to purchase flowers, balloons, etc. for your child, the local florist can send a gift card to the school, notifying him or her to stop by the shop to pick up a special surprise. Gift cards can be distributed at school without disruption to the learning process and in a discreet way so as not to embarrass children who do not receive them. Occasional deliveries to the school during the year are allowed, but we do not allow balloons or flowers in glass vases on the buses at any time. If you choose to send your child something of this type for his/her birthday, please provide a ride home that day if your child usually rides a bus. Thanks for your cooperation! Sincerely, Dr. Fay Sprouse Superintendent

Lady Hornets vs Wagener Salley tonight at 7:00 at The Bob Johnston Gymnasium. Only South Carolina High School League passes are allowed to be accepted. Admission is 6:00 as determined by the SCHSL.

Our deadline is quickly approaching! The final day to buy a high school yearbook is Feb. 21st. Yearbooks are $60 and can be purchased in the front office of the high school. Get yours before it is too late!

Watch Channel 4 at 6PM tonight to see Rev. James Davis, driver of Bus 8, be recognized for being a "CommUNITY Champion." This is a series which highlights people who bring local communities closer together. We thank Rev. Davis & all who help make our district & community better!

Big turn out for tonight's SAT prep session! We are very proud of these students for putting in the extra effort! BTW, pizza disappeared fast during the break! :)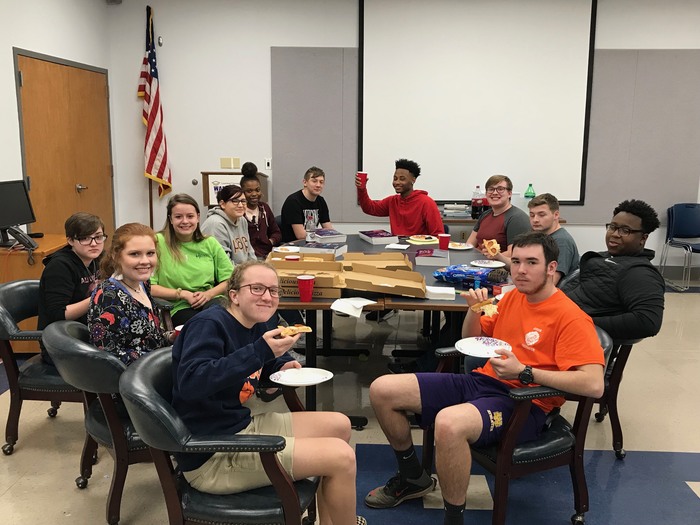 Congratulations Evan Bridges! Go Flying Fleet!!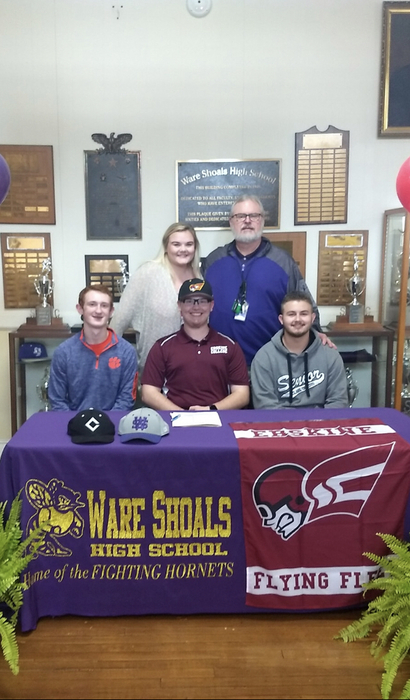 Buses 1, 2 and 3 will be late picking up this morning. Expect a 15-30 minute delay.

Attention to those who walk or bike to WSH or WSE/M: Very cold temperatures are forecast for mid-week, so morning bus transportation will remain available. Same pickup times & locations: (6:25) 14 Smith St. (6:35) Corner Store Gas Station (7:10) Corner of West Main St & Riegel

Attention to those who walk or bike to WSH or WSE/M: Very cold temperatures & rain are forecast for next week, so morning bus transportation will be available. Pickup times & locations: (6:25) 14 Smith St. (6:35) Corner Store Gas Station (7:10) Corner of West Main St & Riegel

Thanks to all the parents, students, and community members who attended WSH's School Improvement Council! Tonight's meeting was filled with great conversations regarding curriculum expansion, school safety and WSH's recent report card.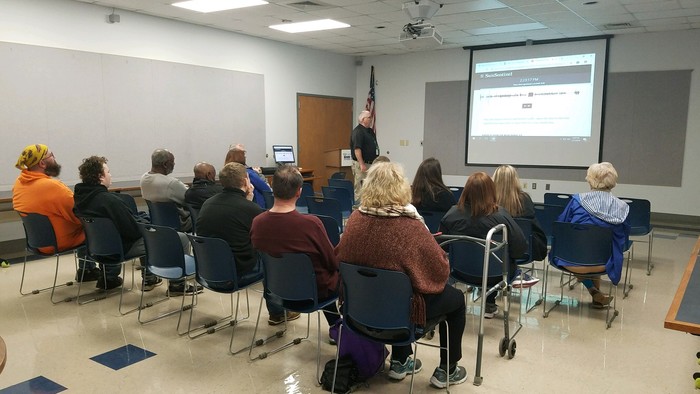 Congratulations to Josh Hallman, District Teacher of the Year, one of 30 teachers from across the nation selected to attend the National School Safety Summit in Birmingham, AL. Teachers will work together to develop proactive solutions to prevent and address school shootings.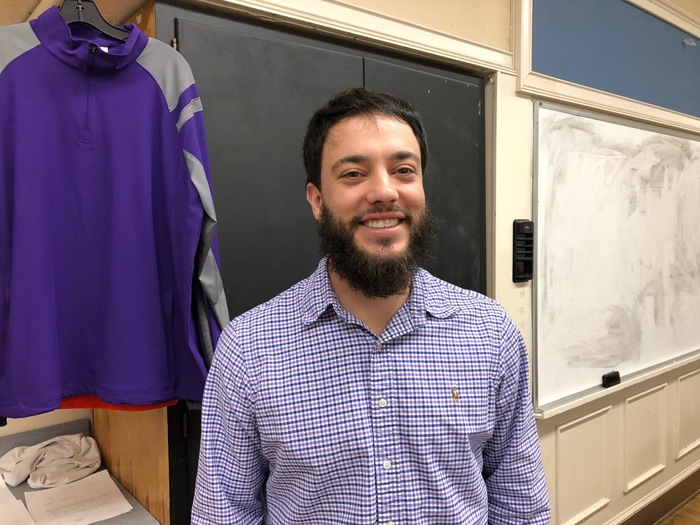 So proud of our students who showed up for the first ACT prep session! These students are motivated and focused on their goals. The pizza was good too!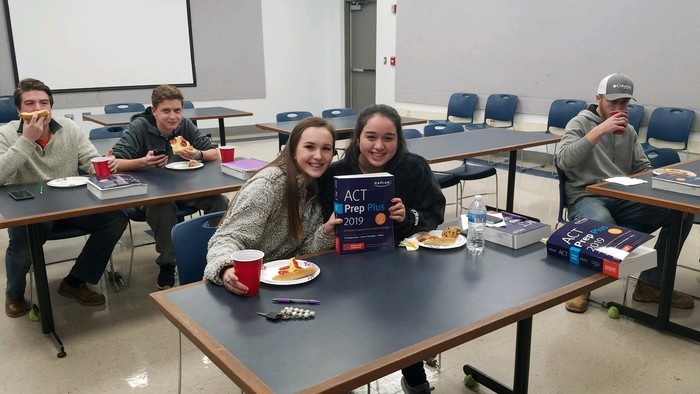 Squad 51 members Will Lindley and Hunter McGee urge you to Be Hornet Smart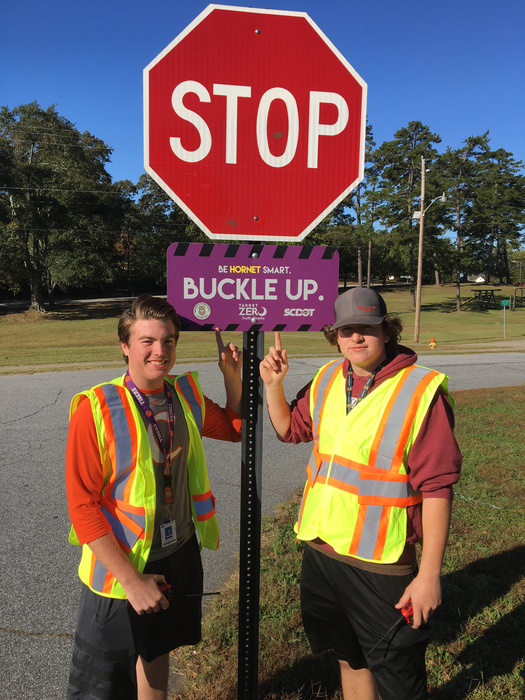 Message from WSH: Parents are encouraged to attend a School Improvement Council meeting on Jan 17th at 6:00pm. We plan to discuss school safety, our recent report card and the new proposed Program of Study- including new dual credit options. Look forward to see you there!